Triple BSNE Sampler
Triple BSNE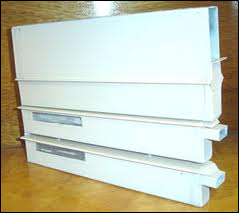 The Triple BSNE dust sampler typically collects airborne dust at fixed heights of 5, 10, and 20 cm above the soil surface, but these increments can be adjusted to meet your specific requirements. The Triple BSNE sampler consists of two Modified BSNE's and one Standard BSNE fastened together and mounted on a single tail assembly.
Modified BSNE samplers have an air exit port on either side of the sampler which enables stacking of the samplers in 5 cm increments.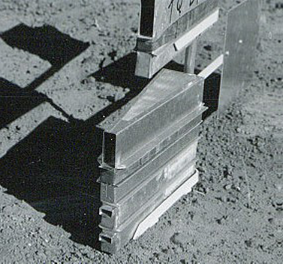 TRIPLE BSNE's may be used in conjunction with several STANDARD BSNE samplers on the same pole to obtain vertical distribution data and allow simultaneous sampling at up to seven different elevations.
The versatile Triple BSNE provides a reliable method for sampling a broad range of particle sizes at different elevations, all with the same dependable and simple operation utilized by the standard BSNE.