Brad Fryrear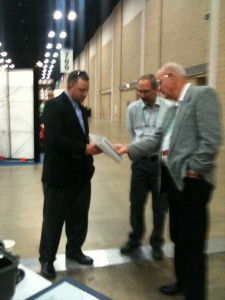 Brad Fryrear has been with Custom Products & Consulting for the past 8 years. During this time he has travelled to China to assist in the setup of Remote Weather Stations and to help train the Chinese students how to properly use the equipment.
Brad was involved in a study conducted in British Columbia, Canada in 2009 through 2010. During this study he was involved in the deployment of BSNE samplers as well as analyzing the sampler data and assembling data summary tables.
Currently Brad is the Fabrication and Application Specialist for Custom Products & Consultants. He is a part of the design team and assists in the design and fabrication of Custom Products equipment; as well as developing and running specialized software packages for VSAT, Soil Roughness Meter, Wind Tunnels, and data analysis software.