About Us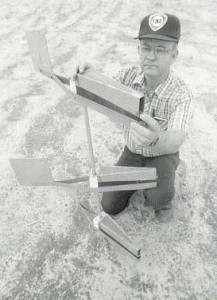 Custom Products prides itself on providing the highest quality dust collection and mitigation equipment out there. We are a family-owned operation based in West Texas but our products are used the world over, including China, Egypt, Antarctica, Canada, Morocco, Tunisia and Niger to name just a few.
Learn more about Donald "Bill" Fryrear, the driving force behind custom products, as well as Brad Fryrear, the next generation of innovation.
You can also browse a list of publications whose authors used our products or check out some or our equipment in the field.